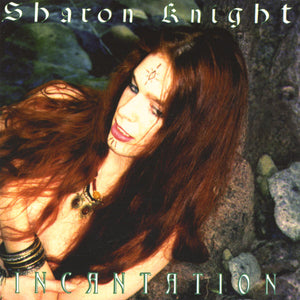 My first album; 10 all-original songs in a Bardic storytelling tradition. Most often compared with Steeleye Span or Fairport Convention. It's got a raw quality that first albums tend to have, but folks tell me they love it to this day, so I keep it available. 
Songs will be delivered in MP3 320 format.
Released April 1st, 1996.
Preview songs here:
NOTE: A lyric book is not included with this download. 
Lyrics can be found on
Bandcamp.
Customer Reviews
02/23/2021
Zoe

United States
The music of nature
This is the first music I listened to that resonated with my newfound bliss in the Spirit of nature. I fell in love with it on first hearing (on a low-quality tape in a magick store in 1991) and have been in love with it ever since. I feel blessed to have such music in my life.
02/24/2021
Sharon Knight Shop
Thank you for this wonderful review! I am so glad we have found each other through music, and since become friends!