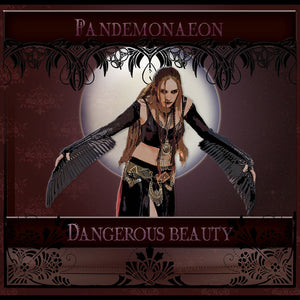 A dark tribal fairytale in folk, rock, and metal! 

Pandemonaeon is a side project of Sharon and Winter's. A lush and sensual blend of rock and metal with the delicate beauty of folk instruments from around the world. Most often compared to a hard rocking Dead can Dance.
13 songs are included with this download.

Songs will be delivered in MP3 320 format.

Released September 25th, 2010.

Preview songs here:


NOTE: A lyric book is not included with this download. 
Lyrics can be found on Bandcamp.