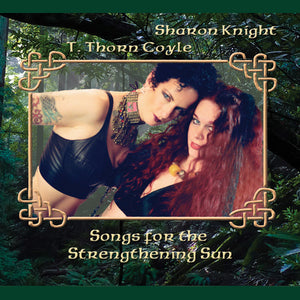 A collection of 21 original chants for nature mystics, Goddess lovers, and those who celebrate the cycles of the year, written by Sharon Knight and T. Thorn Coyle to help you celebrate the turning of the year.

Loads of percussion, strong vocals, and easy to learn and sing along to in your rituals!


This is the companion album to Songs for the Waning Year.
Songs will be delivered in MP3 320 format.
Released May 1st, 2009.
Preview songs: 
NOTE: A lyric book is not included with this album.
Lyrics can be found on
Bandcamp.